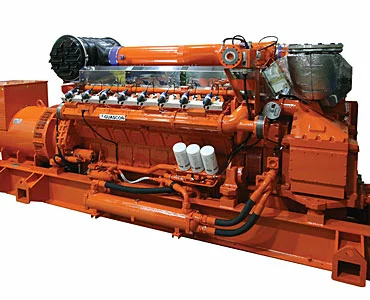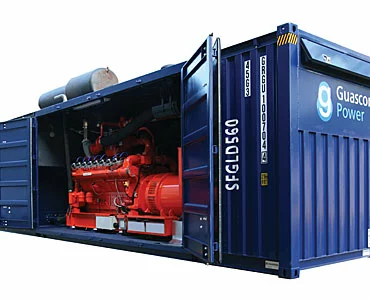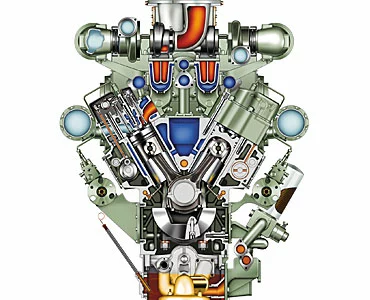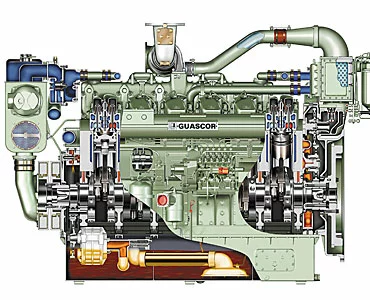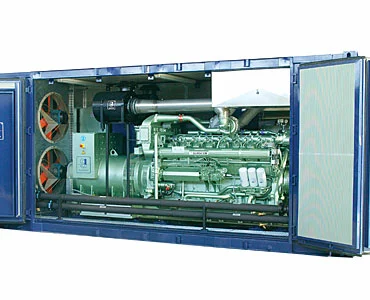 Design, supply and manufacturing of
energy solutions
At Guascor USA, and innovation go hand in hand, supporting and complimenting each other.
The Guascor Group (also referred to as Grupo Guascor) is a private industrial group which specializes in the production of these unique diesel engines designed for specific use within the marine industry.
Continued efforts toward product improvement and the development of new offerings to meet the ever changing needs of the industries we serve, led Guascor to build its first gas engines and cogeneration system in the beginning of the 1980's, and today is a leader in the alternative fuels and renewable energy sectors.
With that same spirit, and by means of applying new technologies, Guascor is a leader in designing, producing, and operating energy solutions in addition to its original focus on the marine industry. Guascor has developed power solutions including those in the following areas:
Services:

Cogeneration Plants
Power Plants for Isolated Areas and Small Grids
Biogas
NatGas
SynGas
Dual Fuel
Diesel/Gas Engines and Generating Sets
Valuation of Waste & Energy Recovery Services:

Landfills
Municipal Waste Recovery (Florafox)
Livestock Waste Energy Recovery (Residue)
Sewage Water Energy Recovery (Wastewater)
Biomass Power Plants
Marine Industry Propulsion:
The Guascor Group is rapidly increasing its reputation and offerings in the area of renewable energies, including developments in:

Wind Power
Small Hydro Power Plants
Photovoltaic Concentration Towers
Solar Photovoltaic Parks: From feasibility study to turnkey