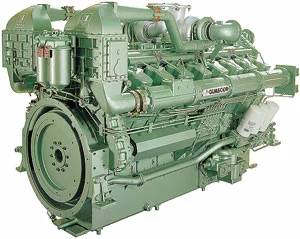 Marine Solutions
For over 40 years Guascor has been gaining experience in the marine area, where the engines are exposed to extremely hard working conditions. As a consequence Guascor engines have designed and manufactured for such a big duty, keeping fuel consumption at low levels.
Propulsion and auxillary engines
True to our origins, we continue to devote attention to the maritime and fishing sector. Over the years, we have supplied fleets with propulsion and auxillary equipment to the complete satisfaction of captains and operators, in compliance with the most demanding emission standards.
Gear reducers
A wide variety of gear reducers are supplied with the propulsion engines.
Propulsion systems
We can supply the complete propulsion system, comprising the propeller, nozzle, propeller shafting and reducer.